The best options for comfortable flooring
Kermans Flooring
When it comes to finding a comfort flooring option that will work best in your home, start with two simple questions: How am I going to use this room? Who is going to be walking on this floor?
Knowing these answers, you can determine the best solution for your needs. Most people end up considering two categories: carpet and hard flooring (with an area rug). Keep reading to take a closer look at the benefits of these very different options for comfortable flooring.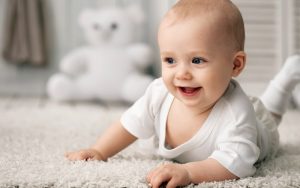 Hard flooring
Benefits
There are two major types of hard flooring: hardwood and tile. They come in many choices and styles, including lots of options made from natural materials like wood or stone. They are also generally easy to maintain.
Drawbacks
Hard flooring options, do not bring a lot of warmth to a room, on their own. You have to add an area rug to bring in these qualities. Additionally, sometimes there are some installation limitations with hard flooring that can limit your design aspirations. Plus, if your hard floor gets damaged, it is often quite costly to repair.
Carpet
Benefits
Carpet comes in many varieties and colors. In terms of styles, there are attractive and modern design options for every aesthetic—from traditional to modern.
Here are even more reasons why so many homeowners choose carpet over hard flooring choices when they are looking for comfort flooring:
Softness: If you want your floor to have a soft feel, carpet is an ideal choice. Carpet, like area rugs, feels great underfoot.
Warmth: Carpet is great at insulating a room.
Sound barrier: Sound travels further—and tends to echo—in rooms with hard flooring, but in a carpeted room, the echo is gone and ambient noise is lowered.
Don't forget the carpet padding
Carpet padding is key to making your carpet last, and it's also what helps make it feel good. Carpet padding is a soft foam pad that is installed beneath the carpet.
Have more questions about carpet? Our downloadable buyer's guide features valuable tips. It might even answer questions that you didn't know you had.
When it is time to look at carpet or consider other comfortable flooring options, Kermans' experienced design consultants are ready to help. Our design team can match the right type of carpet to your wants and needs.
You might also like: