Top 3 kitchen flooring trends for 2020
Kermans Flooring
Getting a great kitchen is all about thinking about the details.
Whether you're doing a minor update or a complete renovation, picking out the right kitchen flooring is a crucial decision. You'll want to do your homework and gather lots of ideas to get it right (and make sure your new kitchen is a place in your home that you'll love now—and look beautiful for years to come).
But, what if you aren't sure where to look to make sure you get the kitchen of your dreams? Which kitchen flooring options are hot right now? What's the secret to finding the best kitchen floors in 2020?
Keep reading to learn more about what's new in kitchen floors and what kitchen flooring trends should be on your radar. Time to get inspired!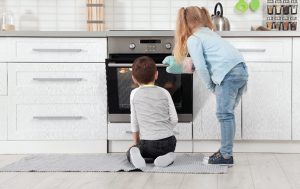 Natural-looking floors
Many homeowners are looking for kitchen flooring options that subtly play up the fresh, nature-inspired beauty of products like wood and stone.
These days, you have more choices than ever for beautiful, nature-inspired floors. Up until recently, you used to be limited to installing basic, handcrafted hardwood floors with distinctive grain patterns or rustic slate or stone tiles with matte-finishes.
Thanks to innovative advances in kitchen flooring technology, manufacturers now offer an unparalleled selection of durable kitchen flooring options in many different styles, performance-levels, colors, and textures—all designed with modern consumers in mind.
Discover the benefits of resilient vinyl kitchen flooring »
Today, you can get everything from realistic luxury vinyl that looks like naturally-weathered, reclaimed hardwood to porcelain tile that mimics the gorgeous, unique look of Carrara marble. Plus, most of these new options are easy-to-clean and feature protective top layers resistant to damage (like stains, dents, divots, deep punctures, scratches, and dents) from inevitable accidents.
Sustainable flooring
Would you consider your family environmentally-conscientious? Do you recycle? Do you look for eco-friendly options at the drugstore and organic foods when grocery shopping? If so, you—and homeowners like you—are one of the main reasons that highly-renewable kitchen flooring options keep increasing in popularity.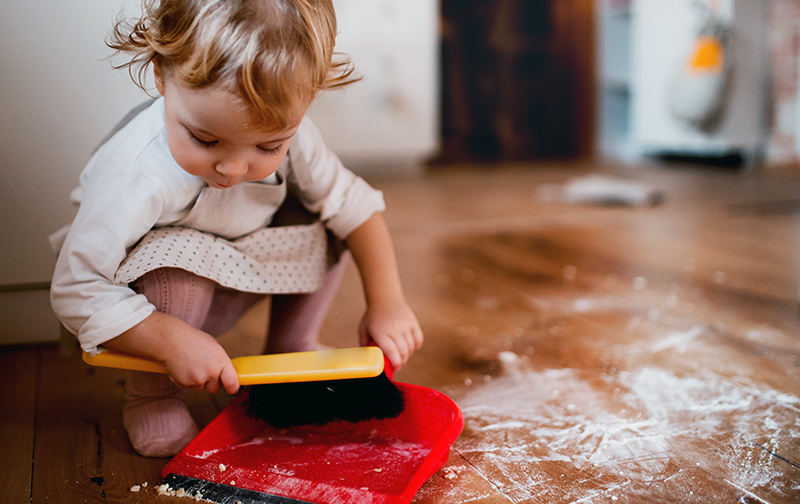 This growing demand means there are more options for sustainable kitchen flooring than ever before, making it easier than ever to get stylish floors that make a minimal impact on the environment.
Learn about what eco-friendly kitchen flooring »
Some of the key factors that make a flooring "green" include its renew-ability, its required maintenance, its durability and how long it will last, its ability to be recycled and biodegradability, its toxicity to the air in your home, and more.
Low-maintenance kitchen flooring
Kitchens are an active space in any home. More homeowners than ever before are demanding kitchen flooring options that can handle the rigor of daily life, and manufacturers have been listening.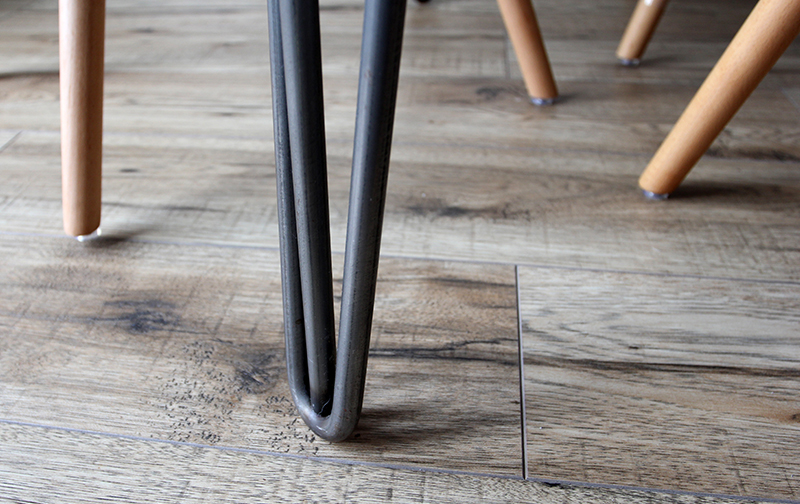 Over the last few years, companies have begun developing tougher and more attractive flooring materials for high-traffic spaces—like kitchens. They are creating more durable products that can potentially last a lifetime if properly taken care of.
Get a free copy of our guide to picking out kitchen floors »
These low-maintenance kitchen flooring options aren't just trendy. They'll require you to do less work to keep your floors looking spotless—a big win for busy households.
---

You might also like: